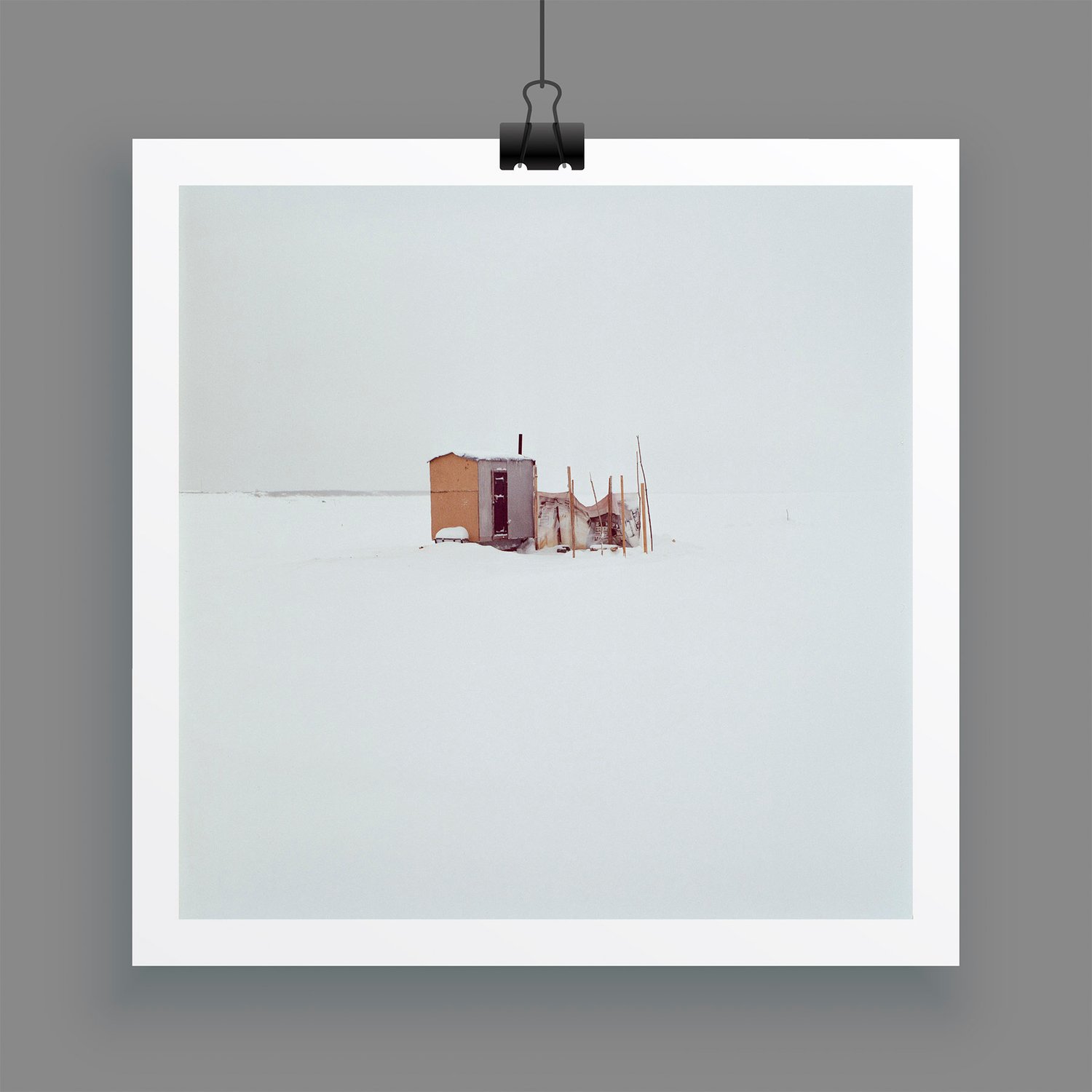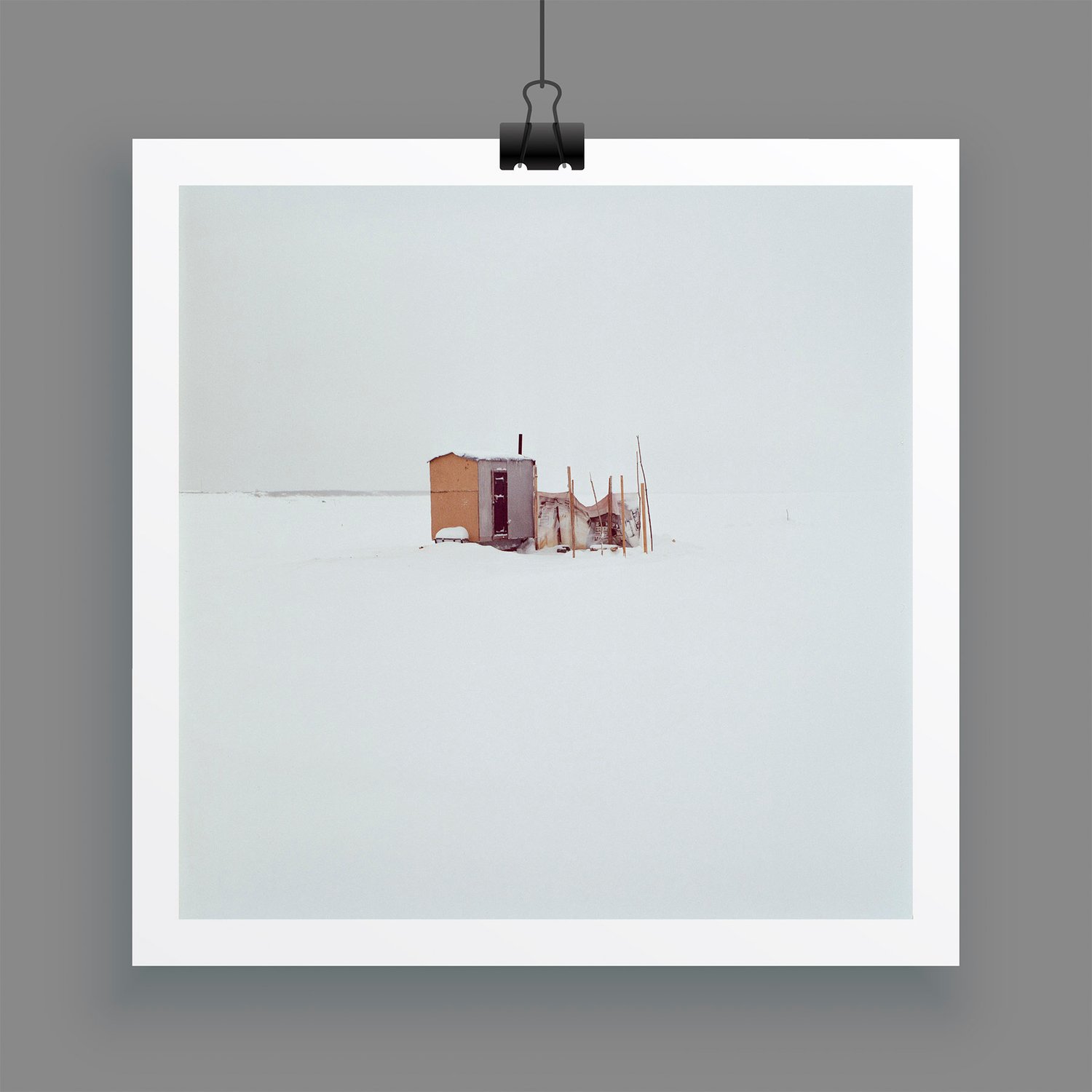 Motherland#2 Collectors' Limited Edition: # 1/5
€1,500.00
Unique 30×30 cm Motherland#2 Collectors' limited edition fine art print, signed, certified and numbered in an edition of 5!
Artist: Georgs Avetisjans
Series: Motherland. Far Beyond the Polar Circle
Image title: A fisherman hut #2 on the Yenisei River in Igarka, Russia, 2019
Technique: The photograph was taken with a Soviet-made film camera, the Salut, on medium format colour film, printed on Canson Platine Fibre Rag, 310gsm, 100% Cotton, Archival quality. Does not contain optical brighteners.
Size: 30 x 30 cm
Edition: # 1/5
---
This is a journey far beyond the polar circle that brings to light memories of Soviet deportees and contemporary stories through a photobook.
The book "Motherland. Far Beyond the Polar Circle" is a visual and investigative journey to understand secrets guarded in the past. Using a Soviet-made medium format camera, the Salut, Georgs narrates the story of a town built upon the bones of Soviet prisoners 163 kilometres beyond the polar circle where many deportees once lived. Considered enemies of the USSR, many were taken to the Gulag camps and left to die from cold, starvation, and poverty.
Georgs went to a town Far North in Siberia, where his mom was born in 1952 and where his grandma spent 15 years in exile. She was deported in 1941. The author went on the Trans-Siberian train from Moscow to Krasnoyarsk, where he boarded a small plane to Igarka. It was his journey through the past on the railroad tracks of exile.
Tracing these painful accounts made him imagine his grandma and her fearful journey into the unknown. Georgs wanted to see the town where his grandma lived and find the house where his mom was born. He wanted to experience the seemingly infinite landscapes of Northern Siberia and the Yenisei River surrounding the town and meet its inhabitants. While often romanticized by ordinary Russians, this vast expanse holds many recollections Georgs is excavating and bringing to the surface.
We believe this book and inclusive materials, letters, and found diary entries will raise awareness of these political crimes, propaganda, and history that repeats itself in modern-day Russia, where deportations are still a political tradition of the Soviet Union. The book shows how quickly the past is forgotten.
The Russian regime continues to use the same methods. More than a million are already deported from the temporarily occupied territories to the Far East regions in Siberia. It is essential to make awareness of such history through a multidisciplinary process, research, and compilation.
This book is the second chapter of the trilogy. Each part deals separately with the notions and meanings of Homeland, Motherland, and Fatherland from a deeply personal and autobiographical perspective. All three parts are multi-layered photographic narratives in the form of a photobook with cross-references like hyperlinks to additionally inserted stories connected to the subjects and landscape.
The book is in three languages - Russian, English and Latvian. Designed and edited by Georgs Avetisjans, translated by Alyona Rydannykh, Zane Volkinšteine, Inta Nielsen, Maxim Orlov, Olga Pētersone and Sandra Ņedzvecka, text editing by Alyona Rydannykh, Lelde Beņķe, Tatjana Odiņa, proofread by Anna Akberdina, Carolyn Rose Anhalt, Maija Laizāne, supported by the Kickstarter crowdfunding campaign, Peter Ragauss, Antalis AS, the State Culture Capital Foundation of Latvia, Arctic Paper, Mākslai Vajag Telpu, Lost Horizon Films, Green Print, Parallel – European Photo Based Platform, Kaunas Photography Gallery, Fondazione Modena Arti Visive (FMAV), Landskrona Foto, ISSP, European Month of Photography (Luxembourg), Fotofestiwal Lodz, The Library Project, Museum of the Occupation of Latvia, National Archives of Latvia, Permafrost Museum of Igarka, Library of Igarka, Archives of Igarka, and UL Academic Library.
www.farbeyondthepolarcircle.com
---
Georgs Avetisjans (*1985) is a Latvian-born lens-based visual storyteller, designer, and bookmaker. He received his MA in Photography from the University of Brighton (UK) in 2016. He was nominated for Leica Oskar Barnack Newcomer Award, received the Riga Photography Biennial Award, the Poznań Photo Diploma Award, the Magnum Photos Graduate Photographers' Award, and has been selected for Plat(t)form at Fotomuseum Winterthur in Switzerland. He is one of the artists for the 3rd and 4th cycles of PARALLEL - European Photo Based Platform and Docking Station in Amsterdam. He participates in the International Summer School of Photography (ISSP). Through rigorous research, his work looks at contemporary stories through a historical lens. He has been participating in international shows since 2015. "Motherland. Far Beyond the Polar Circle" was previously shown in group exhibitions in Switzerland, Luxembourg, Italy, Sweden, Lithuania, Poland, and Portugal.
---
Publications
2023 FK Magazine (LV)
2023 LR1 Kultūras rondo (LV)
2023 RUS.LSM.LV (RU)
2023 TV 3 / 900 sekundes
2023 FK Magazine (EN)
2023 FK Magazine (LV)
2023 Delfi Kultūra
2023 Float Magazine
2023 IR
2023 TVNET Kultūra
2023 Fold (EN)
2023 Fold (LV)
2023 Rīta Panorāma
2023 Arterritory
2023 Diena
2023 FK Magazine
2023 Delfi
2022 LTV1 Documentary movie
2021 PHROOM Magazine
2021 LR1 Interview
2021 Artslife
2021 Chronicle
2020 osTraum
2020 Broken Secrets